Frases en Ingles para facebook. Sorprende a tus amigos con las mejores frases en Ingles para facebook, twitter, linkedin…  y marcate un punto Fashion publicando frases en ingles en tu muro de facebook aunque no tengas ni idea.
A continuación las frases para facebook en ingles con su traducción en español: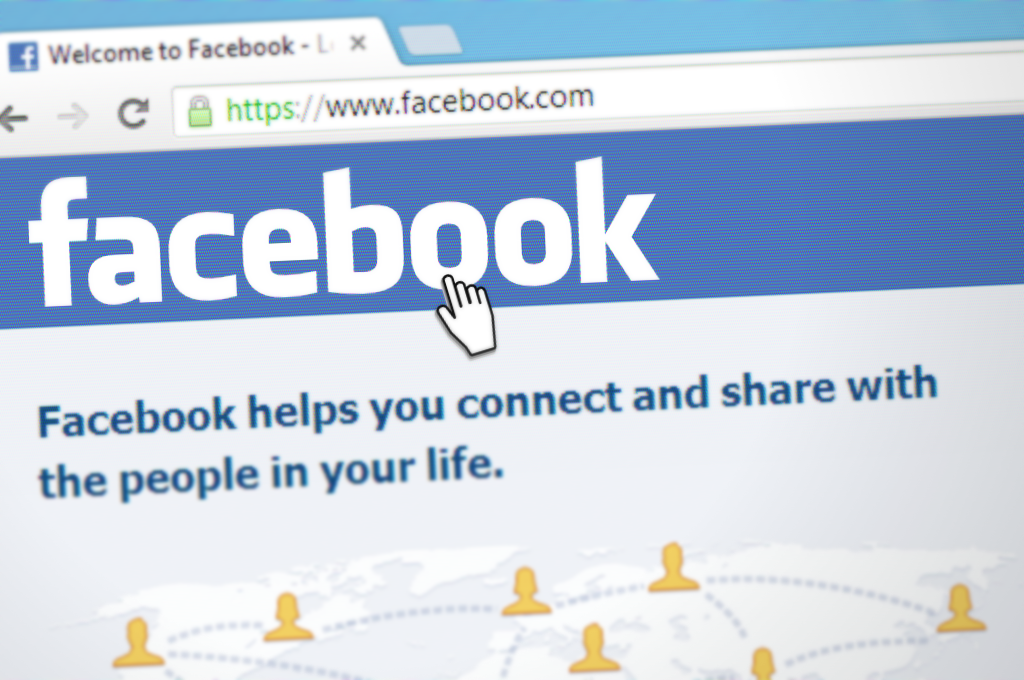 1. A change is as good as a rest.
Con un cambio de actividad se renuevan las energias.

2. A constant guest is never welcome.
A donde te quieren mucho no vengas a menudo.
Lo poco agrada y lo mucho enfada.
Visita cada día, a la semana hastía.
Visita rara, convidado amable.

3. A creaking door hangs longest.
El viejo que se cura, cien años dura.
4. A few germs never hurt anyone.
Chancho limpio nunca engorda.
5. A fool and his money are soon parted.
A los tontos no les dura el dinero.
6. A friend in need is a friend indeed.
En las malas se conocen a los amigos.
7. A good payer will not object to leaving a deposit.
Al buen pagador no le duelen prendas.
8. A little thing in hand is worth more than a great thing in prospect.
No / Nunca dejes camino por vereda / camino viejo por camino nuevo.
9. A man may learn wit every day.
Todos los días se aprende algo.
10. A miss is as good as a mile.
De casi no se muere nadie.
11. A moneyless man goes fast through the market.
Quien poco tiene pronto lo gasta.
12- A pound of care will not pay a pound of debt.
Pesadumbres no pagan deudas.
13. A rolling stone gathers no moss.
Hombre de muchos oficios, pobre seguro.
14. A rule isn't unfair if it applies to everyone.
Ley pareja no es dura / rigurosa.
15. A soft answer turneth away wrath.
Cortesía de boca gana mucho a poca costa.
Cortesía de boca, mucho consigue y nada cuesta.
Más apaga la buena palabra que caldera de agua.
16. A woman's place is in the home.
La mujer honrada, la pierna quebrada y en casa.
17. Absence makes the heart grow fonder.
La ausencia es al amor lo que al fuego el aire: que apaga el pequeño y aviva el grande.
18. Abundance of things engenders disdainfulness.
La abundancia mata la gana.
19. Actions speak louder than words / voice.
El movimiento se demuestra andando.
Las palabras se las lleva el viento.
20. After dinner rest a while, after supper walk a mile.
La comida, a reposar; y la cena a pasear.
21. All griefs with bread are less.
Las penas con pan son menos.
22. All mouth and no trousers / All talk and no action.
Mucho ruido y pocas nueces.
23. All things are easy that are done willingly.
Tarea que agrada presto se acaba.
24. All work and no play make Jack a dull boy.
Hay que dejar tiempo para el esparcimiento.
25. An apple a day keeps the doctor away.
A diario una manzana es cosa sana.
26. Anger and hate hinder good counsel.
Tomar las cosas a pechos, da fin a los hechos.
27. Anger is a short madeness.
La ira es locura, el tiempo que dura.
28. Any port in a storm.
Cuando hay hambre, no hay mal pan / pan duro.
En el amor y la guerra, todo hueco es trinchera.
En tiempos de guerra, cualquier hoyo es trinchera.
29. Appetite comes with eating.
Comiendo entra la gana.
30. As soon as one goes out the window, another comes in the door.
A rey muerto, rey puesto.
31. As sure as eggs is eggs / (God made) little green apples / night follows day / the day is long.
Como (que) dos y dos son cuatro.
Tan cierto como dos y dos son cuatro / que yo me llamo X.
32. At the game's end we shall see who gains.
Al freír será el reír (y al pagar será el llorar.)
33. Bear and forbear.
La mejor felicidad es la conformidad.
34. Beauty draws more than oxen.
Tetas de mujer tienen mucho poder.
35. Beggars' bags are bottomless.
Zurrón de mendigo, nunca henchido.
36. Beggars can't be choosers.
A buen(a) hambre, no hay mal pan / pan duro, (ni falta salsa a ninguno) / no hace falta condimento.
A mucha hambre, no hay pan duro.
A pan de quince dias, hambre de tres semanas.
Al hambre de siete días, no hay pan duro.
Cuando hay hambre, no hay mal pan / pan duro.
Donde hay hambre, no hay pan duro.
37. Better keep now than seek anon.
No / Nunca dejes camino por vereda / camino viejo por camino nuevo.
38. Better late / later than never.
Nunca es tarde si la dicha es buena.
39. Better to ask the way than to go astray.
Quien lengua ha, a Roma va.
40. Birth is much, but breeding is more.
Dime no con quien naces, sino con quien paces.
41. Brain is better than brawn.
Más vale maña que fuerza.
42. Cowards die many times.
Quien teme la muerte no goza la vida.
43. Dead men have no friends.
El muerto al hoyo y le vivo al bollo.
44. Different strokes for different folks.
Sobre gustos, no hay nada escrito.
Sobre gustos y colores no han escrito los autores.
45. Discretion is the better part of courage / valor.
La prudencia es la madre de la ciencia.
46. Do what is right, come what may.
Cumpla yo y tiren ellos.
Haz el bien sin mirar a quién // y no acates / mires a quien.
47. Each of us must face our own responsibilities.
Que cada palo aguante su vela.
48. Each person knows where problems lie.
Cada uno sabe (a) dónde le aprieta el zapato.
49. Each to his own and God watching over everyone.
Cada uno en su casa, y Dios en la de todos.
50. Each to his own.
Sobre gustos y colores no discuten los doctores.
51. Eat, drink and be merry (for tomorrow we die)
A beber y a tragar, que el mundo se va a acabar.
52. Every dog has its day.
A todos les llega su momento de gloria.
53. Every law has a / its loophole.
Quien hace la ley hace la trampa.
54. Everyone gets his comeuppance in the end / just deserts sooner or later.
A cada puerco le llega su sábado / San Martín.
55. Everyone sees things from his / her own point of view.
Cada uno habla de la feria según le va en ella.
Si conoces otras comentalas abajo 🙂